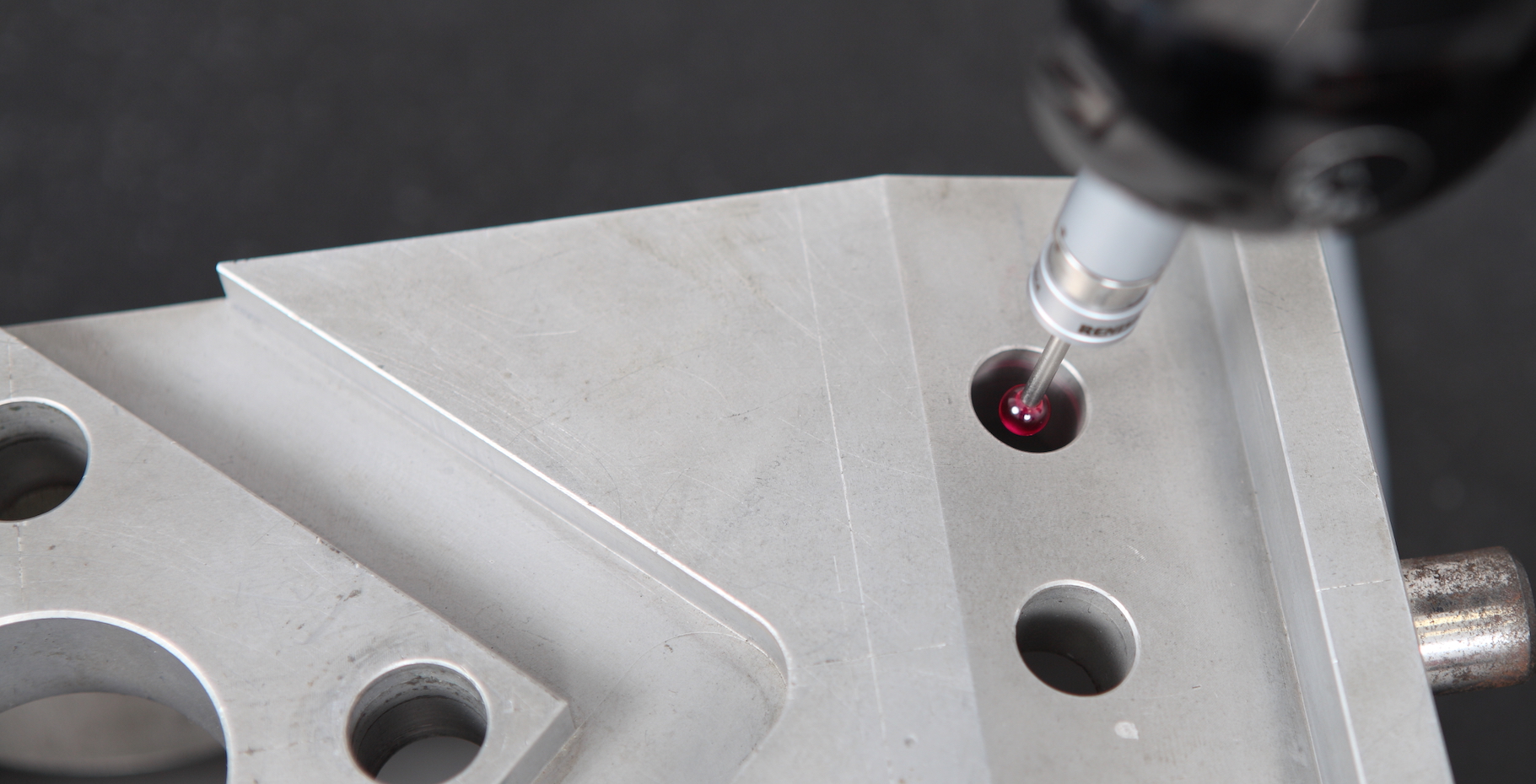 Maintenance and calibration of coordinate-measuring machines.
As a calibration laboratory according to DIN EN ISO 17025 for on-site calibrations, we are your specialist for coordinate measuring machines.
Why is the calibration of coordinate measuring machines important?
Precise calibration of coordinate measuring machines is crucial to ensure that your measurements deliver reliable and accurate results. With our expertise and advanced technology, we offer you comprehensive calibration solutions that ensure the highest measurement accuracy.
Our Calibration Services
Our experienced 3D Service team provides tailored calibration services for coordinate measuring machines. We use state-of-the-art methods and high-precision standards to ensure that your equipment is optimally calibrated. Our experts work carefully and efficiently to minimize downtime and enable a quick return to your production operation.
Benefits of Calibration:
Precision: Our calibration ensures accurate measurements and minimizes measurement deviations.
Confidence: Rely on reliable measurement results and enhance the quality of your products.
Efficiency: Calibrated equipment enables smooth production processes and reduces waste.
Certification: You receive a calibration certificate as evidence of the accuracy of your measurements.
Contact us to learn more about our calibration services for coordinate measuring machines. Our 3D Service team is here to take your measurements to the next level of accuracy!
Comprehensive Services for Your Coordinate Measuring Machine
Our expertise covers a wide range of devices from the most reputable manufacturers, including Mora, Wenzel, Stiefelmayer, Zett/Mess, Zeiss, Hexagon, Johannson, and Mitutoyo. We're proud to offer you a comprehensive range of services for your coordinate measuring machine.
Our services include:
Maintenance and service contracts: We keep your measuring equipment in perfect condition to ensure its performance and accuracy.
CMM calibrations: With factory calibration certificates or DAkkS calibration certificates, we perform precise calibrations to ensure your measurements meet the highest quality standards.
Relocation service: Planning to move your measuring machine to a new location? We take care of the safe relocation and smooth commissioning at your new site.
Repairs: Our experienced technicians are ready to perform repairs and restore the functionality of your equipment.
Upgrading to current technology: We bring your measuring machine up to date with the latest technology to ensure it's always current.
Sale of accessories: Need accessories for your measuring machine? We offer a wide selection to meet your requirements.
Trust in Our CMM Service
Our long-standing experience and commitment to the highest quality standards make us the preferred partner for maintenance and calibration of coordinate measuring machines. We stand for precision, reliability, and excellent service.
Contact us today to learn more about our services or to receive consultation. With us, your coordinate measuring machines are in the best hands – for accurate measurements and optimal performance!
We are always here to help!
We look forward to your inquiry and will be happy to advise you on our products and services.
Request your non-binding offer.
+ 49 (0) 93 55 - 97 05 872