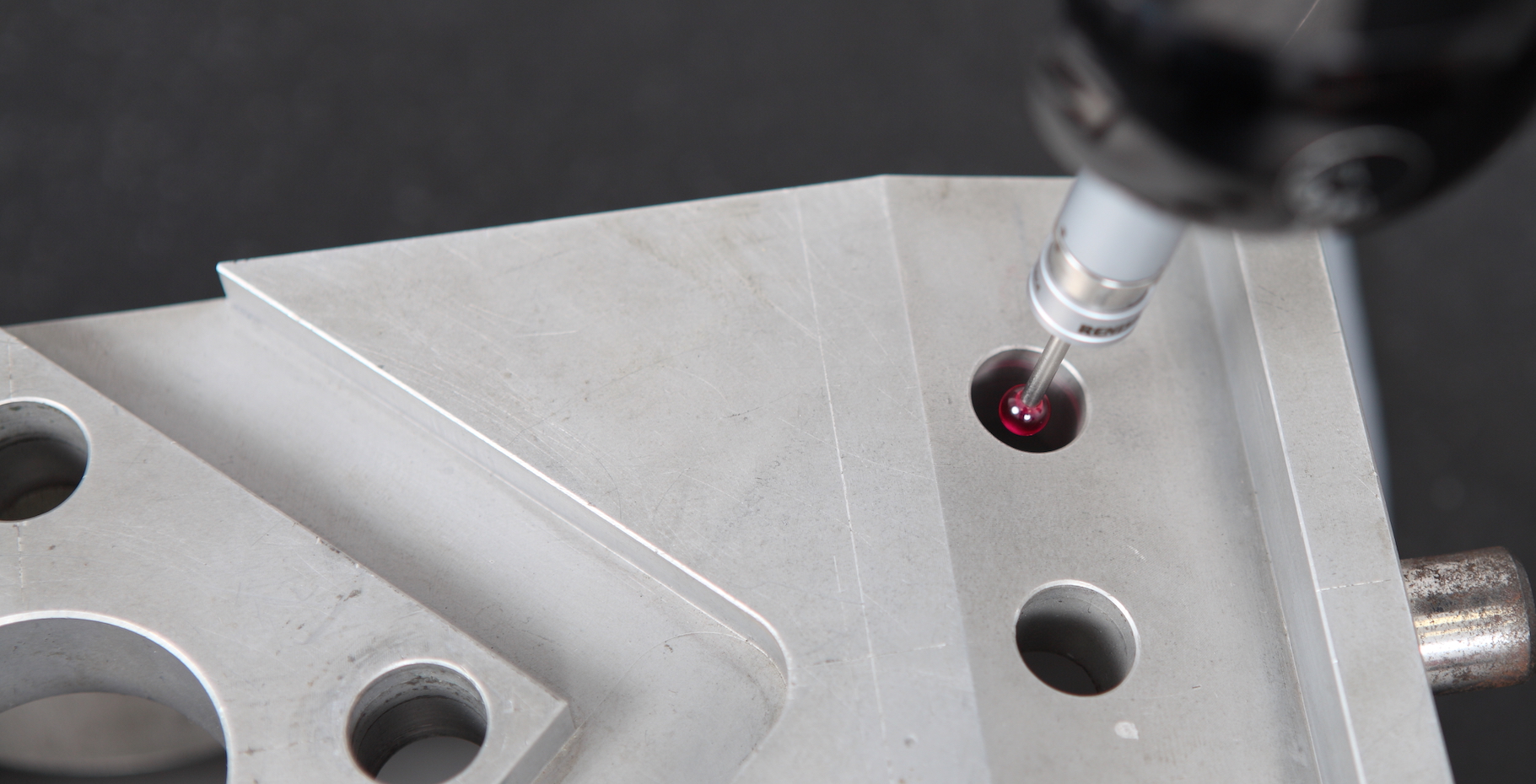 Software
We have the right software
We advise and distribute the appropriate software for smooth and fast measuring with 3D coordinate measuring machines.
Inexpensive with complete functionality
The overall solution for 3D coordinate-measuring machines. More than 20 years of experience in 3D metrology
Ideal for applications in the automotive industry, design, model making, in aerospace industry, in tool-making, for measuring freeform surfaces...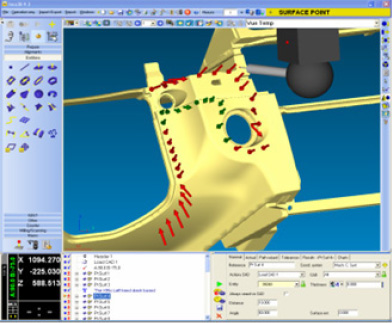 Coordinate-measuring technology with PolyWorks®
PolyWorks is a software for the coordinate-measuring technology, for reverse engineering and virtual assembly. PolyWorks is the overall solution for the processing and analysis of three-dimensional data records.
As a universal software platform, PolyWorks supports numerous optical and tactile digitalisation systems.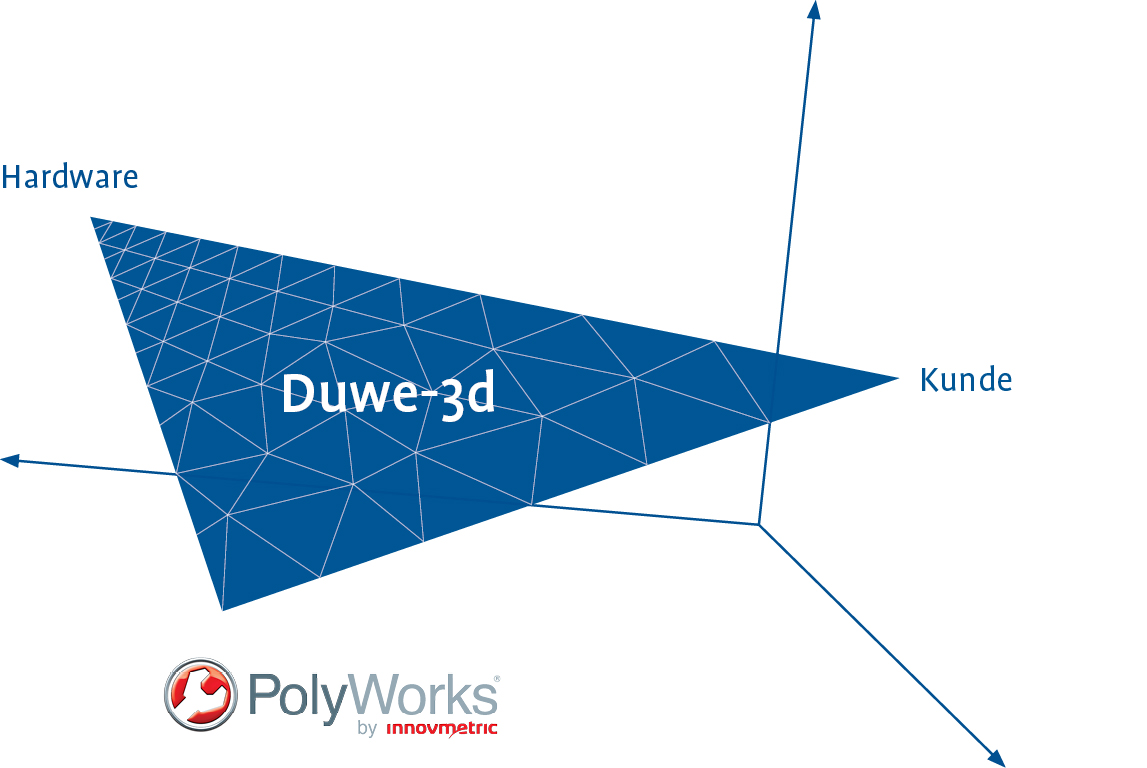 Source: http://duwe-3d.de/de/products/d3d
Metrolog X4
Metrolog X4 is a universal metrology software for everything that has to do with 3D coordinate-measuring technology, surface inspection, and reverse engineering. As a flexible solution for CMMs and optical measuring instruments of almost all manufacturers and types, Metrologic has attained a leading position in coordinate-measuring technology. Metrolog X4 can be used independent from the manufacturer and for all procedures and measuring instruments.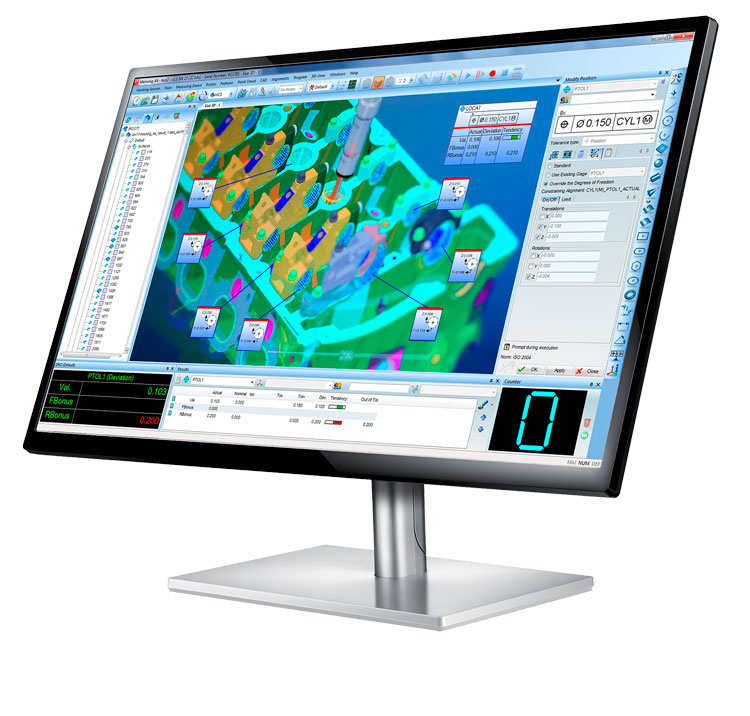 proCAA
Trouble-shooting, independent from the manufacturer
All guide, scale and geometry errors are correctable.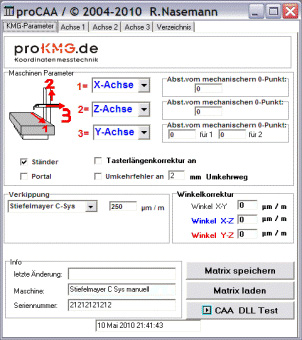 Analysis software including a temperature measuring system
Output of the measured values in spreadsheets or as graphs. The measured values are saved continuously and can be sent per e-mail.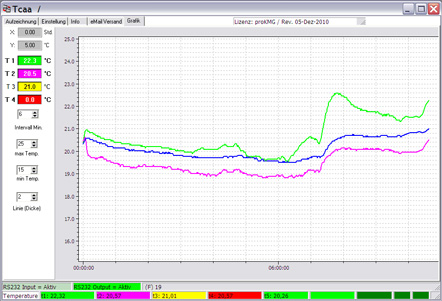 We are always here to help!
We look forward to your inquiry and will be happy to advise you on our products and services.
Request your non-binding offer.
+ 49 (0) 93 55 - 97 05 872